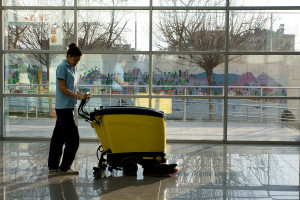 Whether you have recently purchased a manufacturing or warehouse facility which needs to be refurbished, or your existing facility is in need of improvement, we can help.
We can power wash or machine scrub decades of grease and grime from cement shop floors, not to mention cleaning girders, beams, walls etc.
Spruce up your facility for a special event, or just to improve and refresh it's appearance. Give us a call, we can tailor a renovation plan to fit your needs and budget.